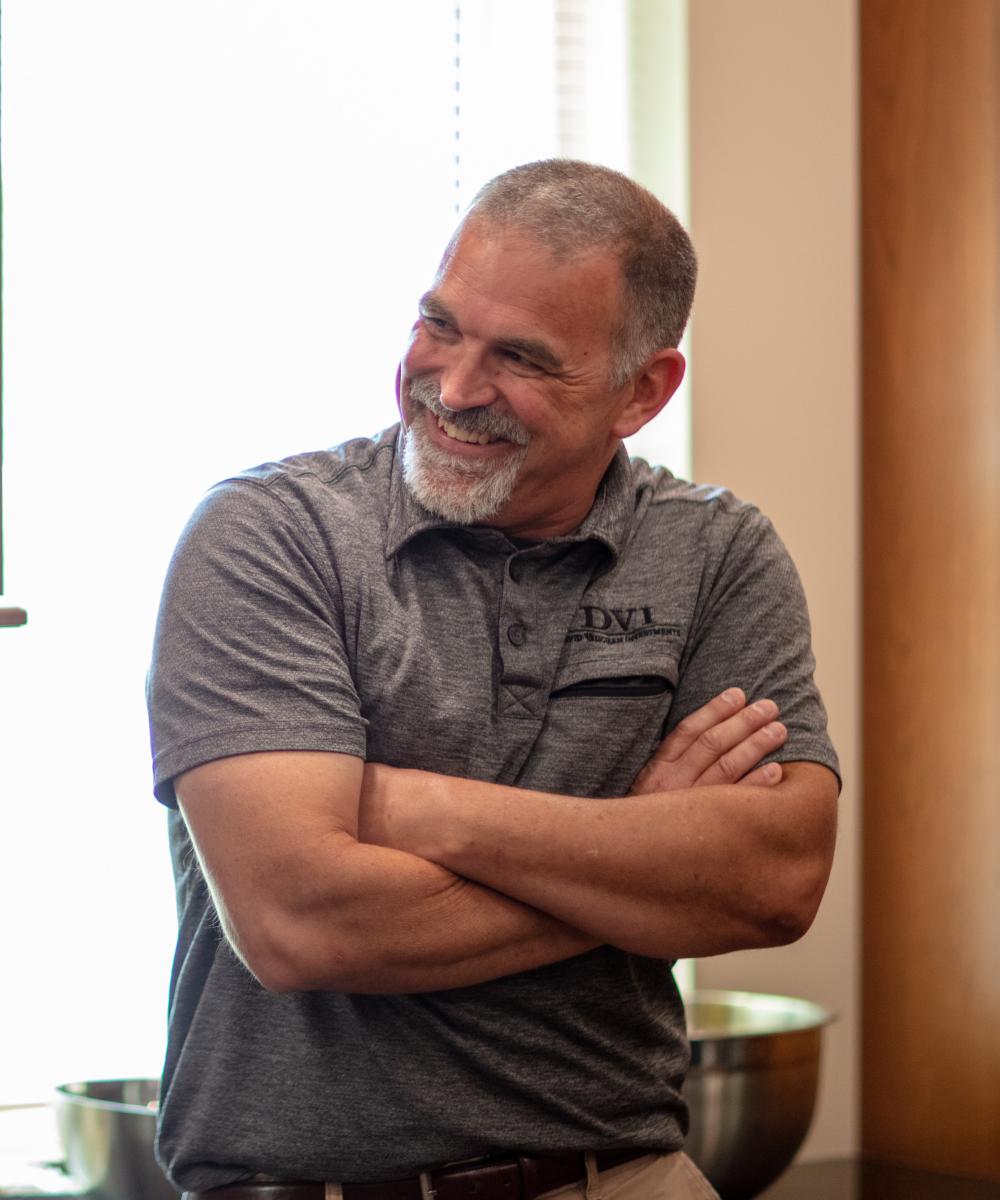 Christopher G. Downs

Building & Grounds Coordinator
Peoria, IL
309-685-0033
Experience
I worked for a television company doing maintenance and janitorial services, but lended a hand for the production side when needed. I also worked in maintenance and as a janitorial supervisor for a dental laboratory fixing tools and building maintenance. I have also had experience in office supply delivery and as a laborer for construction projects around the area where I learned various jobs and made contacts with different contractors. In 2011, I joined DVI.
Credentials
Certified in Asbestos abatement and concrete things.
Education
High School in Metamora.
What are the values that drive you in your professional and personal life?
Family and honesty.
What is your favorite thing about DVI?
I'm trusted here to do my job and feel respected. I get to talk about deer and turkey with all our visitors. I also get to have interesting conversations with clients and guests about the plants and wildlife in the area.
Tell us one thing about you that might be surprising:
I decorate my house yard every year at Christmas. We're known in the neighborhood as the "Griswold" house.