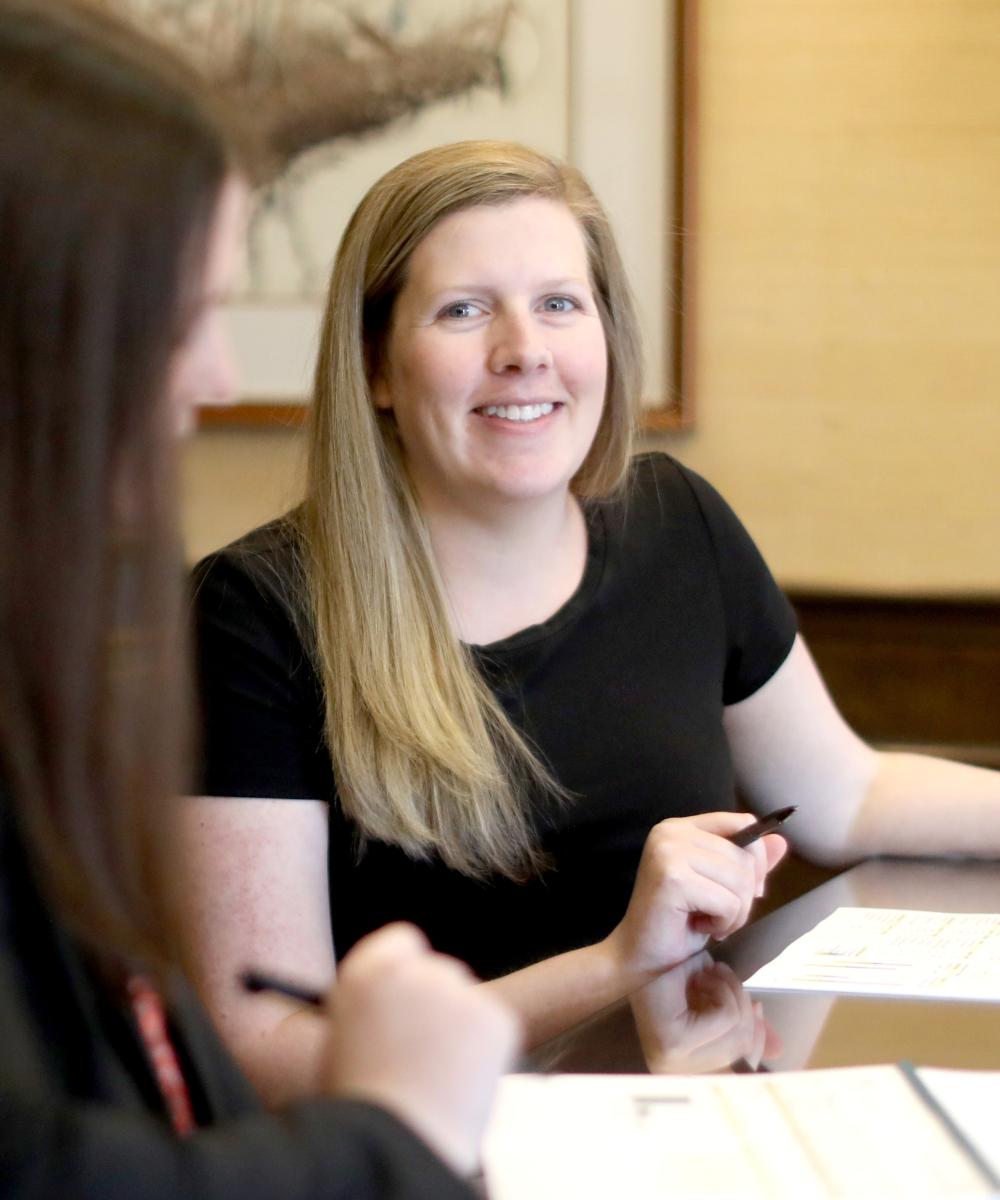 Mary E. Koury

Administrative Client Services/Front Office Associate
Peoria, IL
309-685-0033
Experience
Prior to joining DVI in 2020, I worked in a variety of fields from marketing and communications to government and military sales and logistics. As a student, I was a member of the Activities Council of Bradley University and a member of the Alpha Phi Omega Service Fraternity. I had the opportunity to do two study abroad trips, one being a Media Exploration trip to New York City and the other taking a marketing course in London, England.
Credentials
Notary Public
Education
Bachelor of Science in Communications with a minor in Social Media Marketing from Bradley University.
What are the values that drive you in your professional and personal life?
I have always been a team player and a people pleaser. The work I enjoy most and find most fulfilling is helping others. DVI is a very forward-thinking company – always working with our clients' best interests in mind. I have a personal background with DVI, so I know that oftentimes they are helping people during the toughest times of their lives, making things a little less hard on individuals who may have lost a family member or whatever the case may be.
What is your favorite thing about DVI?
Beyond the scope of my work and my wonderful coworkers, I love working right off the path from the hiking trails of Forest Park Nature Center. When the weather is nice, I will often take a walk during my lunch hour or bring a change of clothes so I can meet my husband for a hike after work. A unique benefit of working at DVI is the constant flow of turkey and deer that take over the back lawn. It's serene; I always enjoy coming to work.
Tell us one thing about you that might be surprising:
I married the same person twice but never divorced...COVID!