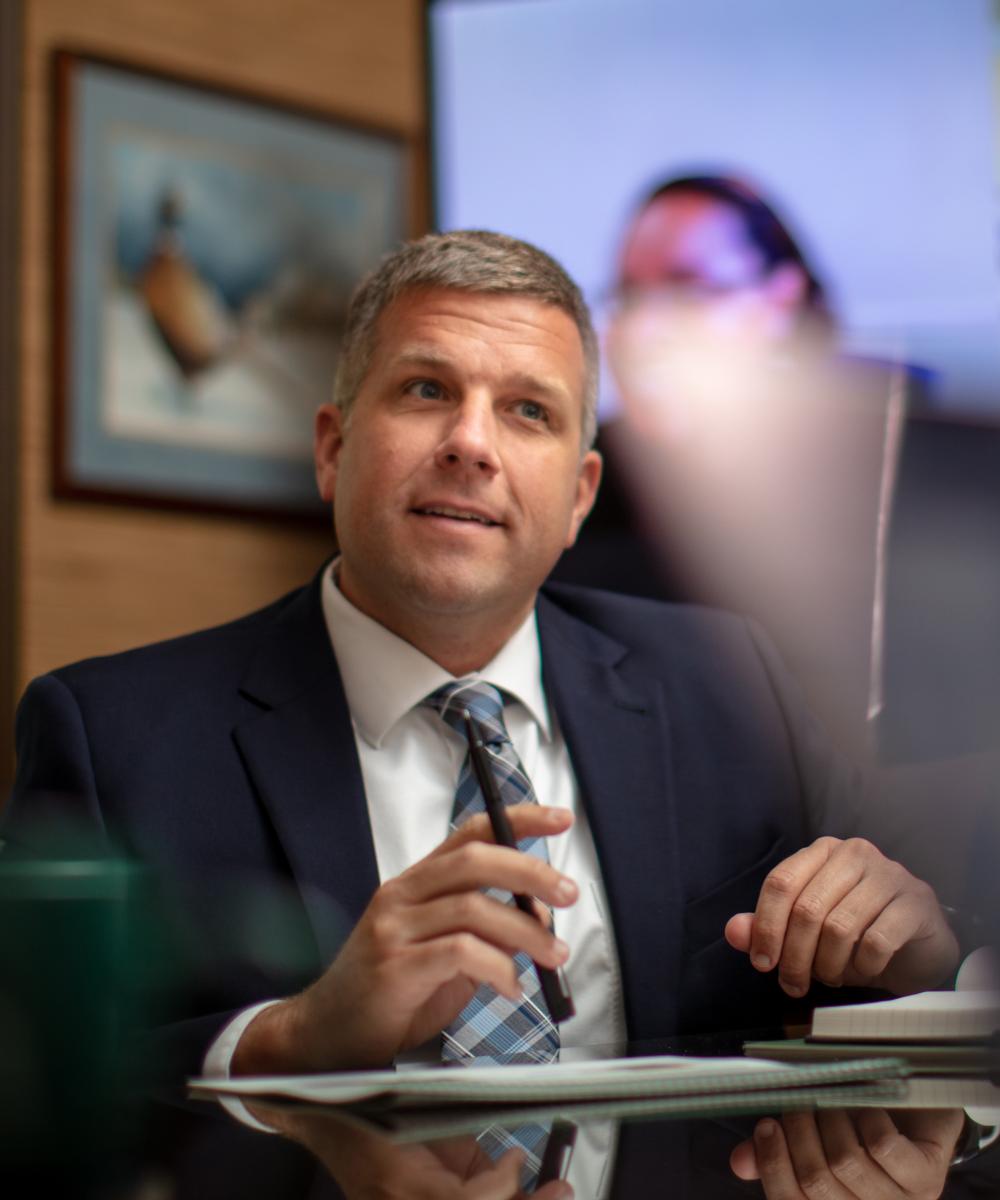 Michael M. Flaherty

Relationship Manager
Peoria, IL
309-685-0033
Experience
I have worked in the financial services and insurance industries for over 15 years as both a financial advisor and operations manager.
Credentials
Certified Financial Planner® (CFP®), Chartered Financial Consultant (ChFC)
Education
Bachelor of Science in Insurance at Illinois State University.
Tell us about your career journey and what led you to choose DVI:
While working at an insurance company, I was completing the ChFC designation (Chartered Financial Consultant) and really enjoyed one course focused on Financial Planning Applications. This is where I discovered how much I enjoyed working with individuals and families on creating a financial plan to address concerns and solve problems. As I have progressed through my career and made job changes, I've looked for opportunities where I can focus more time on financial planning to address more complex problems for clients and less time needing to meet sales goals or commissions. DVI's culture of always doing what is best for the client was a perfect fit!
What are the values that drive you in your professional and personal life?
Hard work, honesty and helping others. My parents both worked extremely hard and made many sacrifices to give me and my sisters opportunities they didn't have. That level of working hard to achieve your goals has always been important to me. I enjoy helping others and working in Financial Planning has given me the opportunity to help others meet their financial and retirement goals the same way I was able to help my own parents. In addition to helping others in my professional life, I am involved with the Boys and Girls Club of Bloomington-Normal serving on the Board of Directors and supporting the youth of our community.
What do you enjoy doing in your free time?
We love to travel and have no shortage of bucket list vacation spots. I enjoy scuba diving and underwater photography so being able to travel where I can also go diving is a plus. I am a die-hard Chicago sports fan, so we enjoy getting to the city to watch the Cubs, Bears, or Blackhawks.