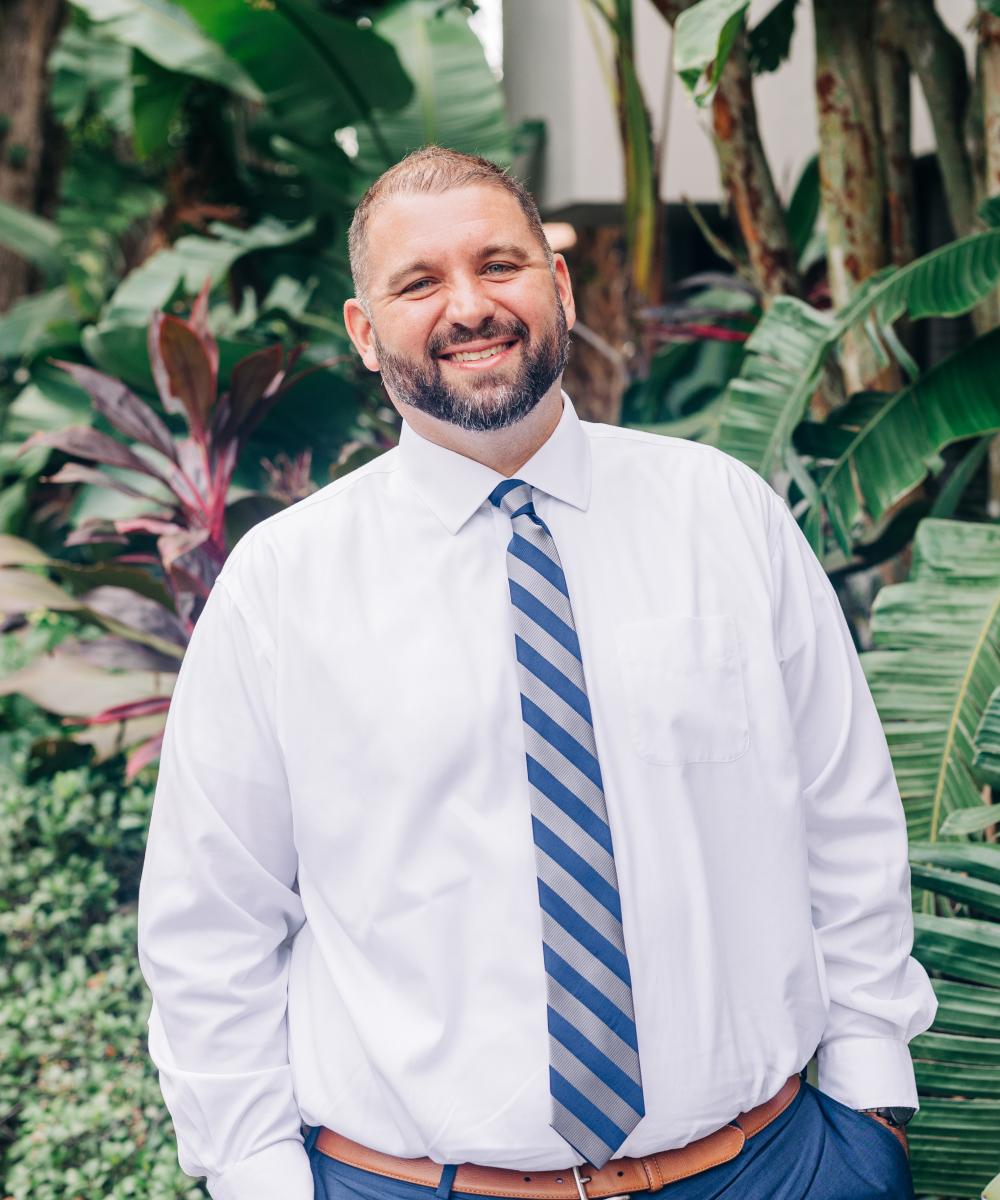 Nathan P. Heffelbower

Client Services Supervisor
Winter Park, FL
407-622-5133
Experience
I started my career as a Sales Associate at a nationwide supplemental insurance company for a few years and then took a new role at a national bank as a Financial Sales Consultant/Business Specialist in 2008. After several years, I was promoted to an Officer role as a Client Solution Supervisor within that bank. In 2019, I joined DVI as a Client Services Supervisor.
Credentials
Notary Public
Education
Bachelor of Arts in Psychology from Eastern Michigan University; graduated magna cum laude & Mini Masters of Business Administration from Rollins College.
Tell us about your career journey and what led you to choose DVI:
My career journey, like many others I'm sure, was a sort of self-discovery – trying to figure out not only my strengths and weaknesses, but also my passion and how to chase it at a professional level. Client services is the perfect balance of contributing to the company while helping the most important part of our business: the clients. Once I discovered DVI, what really drew me to them was the sort of traditional experience that, to me, is so lacking in today's endless sea of wealth managers. Everyone seems to get caught up in sales numbers, and dollar signs, and I feel like DVI has never lost focus of the most important part of our business: the clients. See a theme here? DVI, I feel, will do anything and everything possible to serve our client, and do right by them no matter what that road is. That's a lost art this day and age as far as I'm concerned.
What are the values that drive you in your professional and personal life?
Respect. Integrity. Humility. Empathy. Compassion/tolerance. Open-minded. Always be willing to learn.
What do you enjoy doing in your free time?
Spending time with my family, exploring the outdoors, and watching college football in the Fall.
Tell us one thing about you that might be surprising:
I grew up, and continue to be a die hard Big Ten football fan. You've heard of Fantasy Football with the NFL, but I bet you haven't heard of a Fantasy Big Ten football League (running over 13 years strong now)!